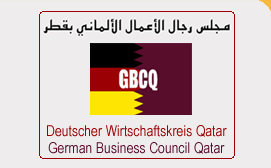 Message of the Chairman of the
Qatar Chamber of Commerce and Industry
Mr. Khalifa Bin Jassim Bin Mohammed Al Thani
Updated and attested information will remain the best mean of data exchange between different economic entities in today's world. The world which has become – due to technological uprise – a small village where the exchange of data appeared to be more straight forward than ever before.
It has become a must to cope with this development via depending on more developed information systems and mobilizing more qualified personnel.
Hence, the efforts of some organizations, like Business Councils, should be given a due appreciation for having such keenness and continuous endeavor to provide trustful information, on which we can relay upon when making future decisions.
Therefore, we appreciate the effort of the German Business Council in Qatar for their cautiousness to provide, in the fifth edition of this directory, an outlook of the future of the trade relations between our two countries, and the reality of the economic, social and political development which is currently taking place in the state of Qatar under the wise leadership of H.H. Sheikh Hamad Bin Khalifa Al Thani the Emir of the State.
In conclusion, we consider the publishing of this directory as a good step forward in the right direction, hoping for it all the success and to continue to be such an excellent bridge of data and information dissemination.
Khalifa Bin Jassim Bin Mohammed Al Thani
Chairman
Qatar Chamber of Commerce & Industry




Currency Converter
Weather Qatar
Weather Germany
Tourism Site Qatar
Qatar at a glance